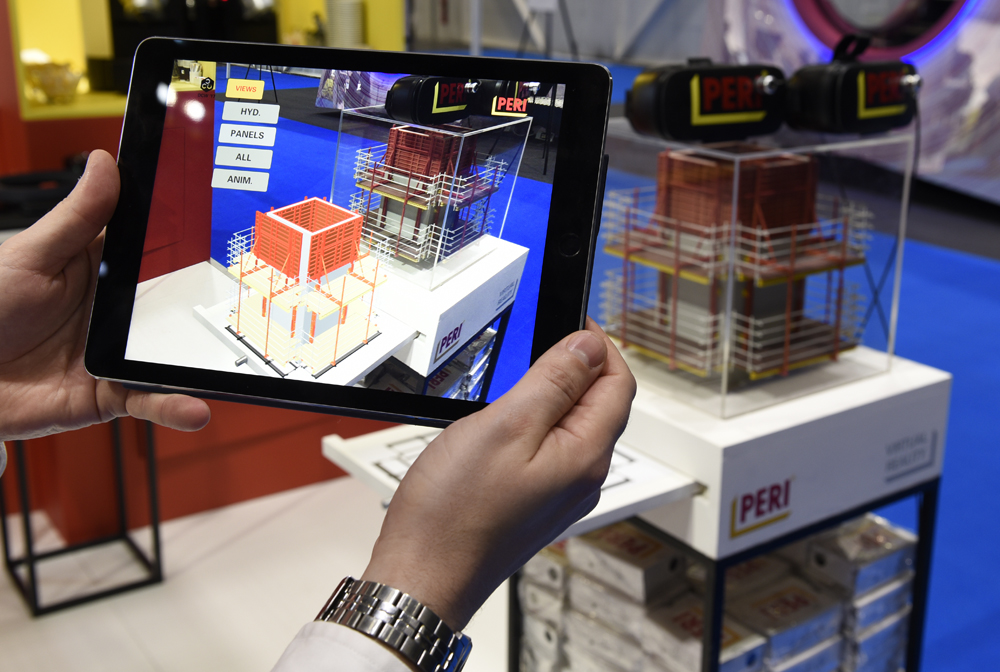 How is video transforming the exhibitions industry?
90% of the information which our brain processes is visual, if we combine this fact with the staggering statistic with that we do this 60,000 times quicker than we process text, it somewhat explains the rise of engaging, easy-to-digest video content.
The end of February saw Mobile World Congress draw a close on its 20th successful year in Barcelona. As predicted, video proved to play a fundemental part of the event. Facebook founder, Mark Zuckerberg, drew a comparison between the use of video in 2016 to consume and share what is going on in the world around us as being a big of a shift as the use of mobile was back in 2011.
So how is video content being integrated into the exhibition industry to enhance visitor engagement? With new experiential technology popping up in the market left right and centre, here's a few innovations to consider for your next live event.
Live Video Streaming
Gone are the days where you actually need to be within the four walls of the exhibition hall. We are beginning to see technological advances in live streaming platforms with Periscope, UStream, Youtube, Livestream and Facebook Live to name a few. It's thanks these advancements that we now find ourselves living in a global community which welcomes a new kind of 'delegate' to the event, one who can attend digitally from any country they choose. Launched in 2015 and still in its infancy, Periscope enables live-video streaming from a mobile device, and can be used in conjunction with Twitter, enabling other users to see links tweeted in order to view live-streams. Both Mobile World Congress and the NAB show (Las Vegas), effectively used the platform throughout the duration of the exhibition and, by allowing the online community to become part of the event itself, extended the global outreach of content threefold. During his recent keynote address at F8 (Facebook's annual development conference), Mark Zuckerberg announced Facebook Live API, a new way for developers and publishers to join forces to build immersive and interactive live video experiences on Facebook. Subsequently, this development has ignited an influx of creativity, unleashing a new way for companies to interact with their viewers as they can access live video comments, reactions and mentions. Companies can then use this information to reflect viewer engagement in real time, creating on screen graphics which can show anything from live poll results, share recent comments or display how many viewers are watching at that exact time.
Pros: It's become the talk of the technology world due to its ability to reach new audiences at a considerably low cost. By placing your company online, you extend its exposure to all corners of the earth and take one step closer to global brand recognition.
Cons: Unpredictable and unmoderated. You place yourself at risk of live streaming innapropriate user generated content under your brand name unless you invest in outsourcing a content moderator which will incurr extra costs.
360°
YouTube has recently introduced live-streamed 360-degree videos on its service and their plan to do so could transform the way its huge global audience experiences events. Brought to the foreground by Facebook only last year, 360° video is a stunning way for content creators to share immersive stories, places, and experiences with their followers. As the video plays, the user can interact with the scene by turning their device or dragging their finger to move around within the video to explore all angles. People can share videos with their friends, allowing content to reach a broader audience. We are beginning to see an influx in this type of video sharing within the exhibitions industry. At NAB Show in Las Vegas earlier this month, online web users were able to view a majority of the action from inside the event – with live streamed 360° video made available on the official NAB website.
Pros: The potential of 360° video is not only about getting more people to virtually attend an event, it can be a great tool for actual attendees, too. In an extremely competative industry, every part of the experience you offer delegates needs to stand out – so make sure to offer them something memorable. With 360°, attendees can be whisked off to a whole new place, one in which they control what they want to see and how long they look at it. When we consider how this could be used with virtual-reality headsets, the potential is really exciting.
Cons: Expensive. Go Pro recently announced its new 360° camera – the Omni VR; and for those eager to purchase, its time to start saving in preparation for a $4,999 dent in your wallet.
Virtual Reality
Speaking at Mobile World Congress, Zuckerberg described virtual reality to be the "next important computing platform that has the potential to change all our lives – one day soon all of us are going to have the power to broadcast live what we're doing, whenever we want". VR tech is moving at rapid speed with Samsung recently winning the patent for VR contact lenses; users will be able to take photos by blinking and will be able to view them immediately. However, lets not get ahead of ourselves – what does VR mean to the current exhibitions industry? It's a free pass to be as creative and ambitious as you want. Not only can it assist you in providing visitors to your stand with a memorable experience, it can showcase your products in new and exciting ways. Imagine taking your delegates on an adventure in reality – they can experience how your product works in real time.
Pros: Its storytelling capabilities are endless; VR can offer viewers an alternate reality, an interactive experience that most people couldn't access ordinarily.
Cons: Although less expensive VR headsets are starting to appear, the cost implications of producing the video content remain high and they arent looking to decrease anytime soon. Think strategically about your desired audience and whether they'll be attracted to this new technology in the first place. Not everyone is up for VR, no matter what the novelty appeal.
Video Walls
With continued pressure on exhibitors to look for new and effective ways of targeting potential clients, video walls provide the perfect solution to a more immersive customer experience to engage visitors on the stand. It is worth mentioning the unique vision of Elonex Experiential here. They strive to transform the way a company exhibits its products and services by replacing traditional display stands and units with futuristic and fully digitalised alternatives. In essence, they provide brands with the modern and flexible capability of attracting and interacting with potential customers through an extensive portfolio of digital communication architecture. This spans from single high definition display units right through to flagship, bespoke digital structures which boast multi-sensory digital walls, floors and ceilings.
Pros: Bringing high energy and impact, a video wall is guaranteed to make a stand look like nothing else in the exhibition hall. Also, it offers increased flexibility – by choosing a digital solution, your messages can be altered and adapted when required.
Cons: Good quality content takes time and money to produce, make sure this isnt overlooked.
Insights