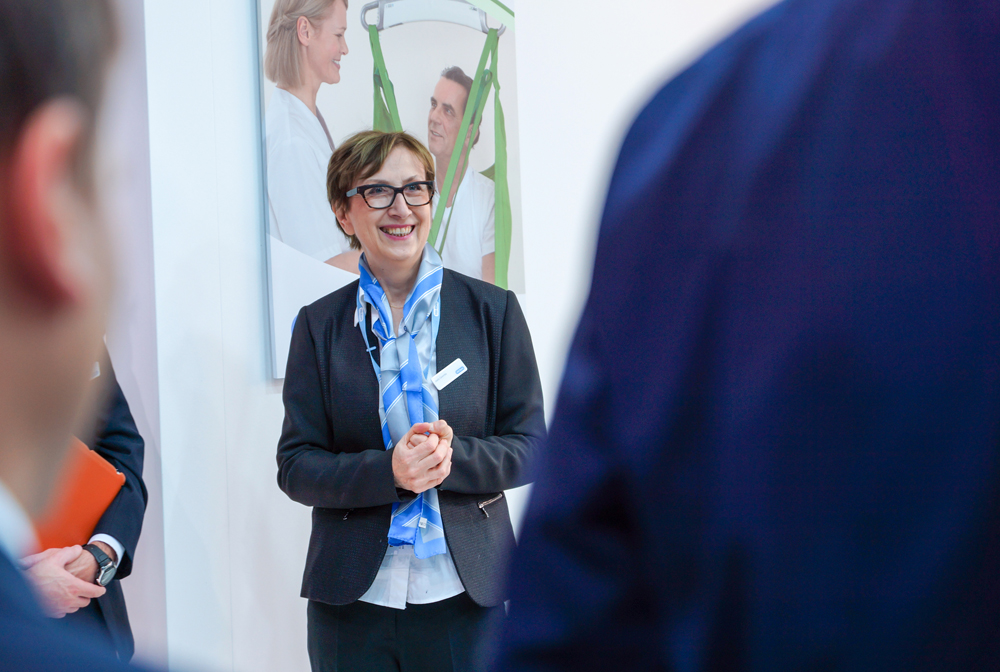 Make sure your team avoid these common mistakes
No matter how great your stand looks or how engaging it is for passers-by, it is those manning the stand who are one of your most important assets.  Your staff are responsible for any new business you gain from the event.  Ensuring your staff are fully prepared before the event is crucial; letting your team loose and hoping for the best is a recipe for disaster. Make sure your staff avoid the 4 most frequently-made mistakes and your event should be a success.
Don't be unwelcoming
The people on your stand are the face of your business.  Passers-by who may not know what you do will form an impression of your business based on the experience they have with your staff. If your staff are unfriendly and unengaging, then this will form a negative impression in their minds of your brand.  Don't pick the most introverted members of your team to go out and meet people, as they may not give the desired impression.  You need a team who are gregarious and full of energy, willing to put themselves out there and approach people with a smile on their face.  Your staff shouldn't huddle together on your stand.  Mill around, approach people who pass by and engage them in friendly conversation.  Be a showman!  Make visitors feel welcome no matter who they are and what company they are from – just remember not to be overbearing and eager or you risk scaring them off.  Get to know the people who come to your booth area.  Ask them what challenges they face and figure out how your company can make their lives easier.  Connect with them in a personal way so that you become more memorable to them.
Don't assume everything will be fine
We've all heard the expression "failing to prepare is preparing to fail" but that has never been truer than when you are running an exhibition.  There are so many things to think about and so many different factors to control – who will be there on the day, who will construct the stand, how will you generate leads at the event, how will you follow them up – you can't assume everything is going to go exactly as you had planned.  With this in mind you can react accordingly to ensure that your presence at the trade show is still successful.  Part of your planning phase should be to train your staff how to react in situations if something goes wrong.  Stay calm, and put that plan into action.
Don't let your staff be unprepared
Manning a stand is more difficult than many people give it credit for.  Your team will be on their feet for several hours a day, constantly moving around, talking to people, having to appear energetic and upbeat all of the time.  With long hours and few to no breaks, you need to make sure that your staff are energised throughout the whole event.  Have an emergency bag on hand with water, snacks, tissues, breath mints and other items you think your staff might need on short notice. You will be surprised how big of a difference having these on hand will make!  A happy workforce gives your organisation a positive image and will be certain to attract and maintain sales leads for your business.  A bored and tired-looking sales rep churning out the same pitch is guaranteed to repel inquisitive visitors.  Organise your team into shifts of 2-3 hours and try and spark some competition between them, offering incentives for whoever has generated the most leads against your targets at the end of each day.
Keep competition going
Many people who run events think that the role of staff is simply to greet people on the stand and drum up as much interest and business as possible, but if this applies to you then you are not making the best use of your team.  Whilst it is important for people to be manning the stand and engaging with people at all times, it is also important for you to gather intelligence from other exhibitors, especially your competitors.  See how other brands have done things differently, look at their messaging, the experiential nature of their stands and their engagement with visitors.  What have they done better?  What could you improve on?  How have you succeeded where they haven't?  Looking at other stands will give you an idea of how you can make your event more successful in future.  Action these suggestions and your staff will be perfectly prepared for a successful exhibition and will no doubt generate some great business and return on investment.
Insights