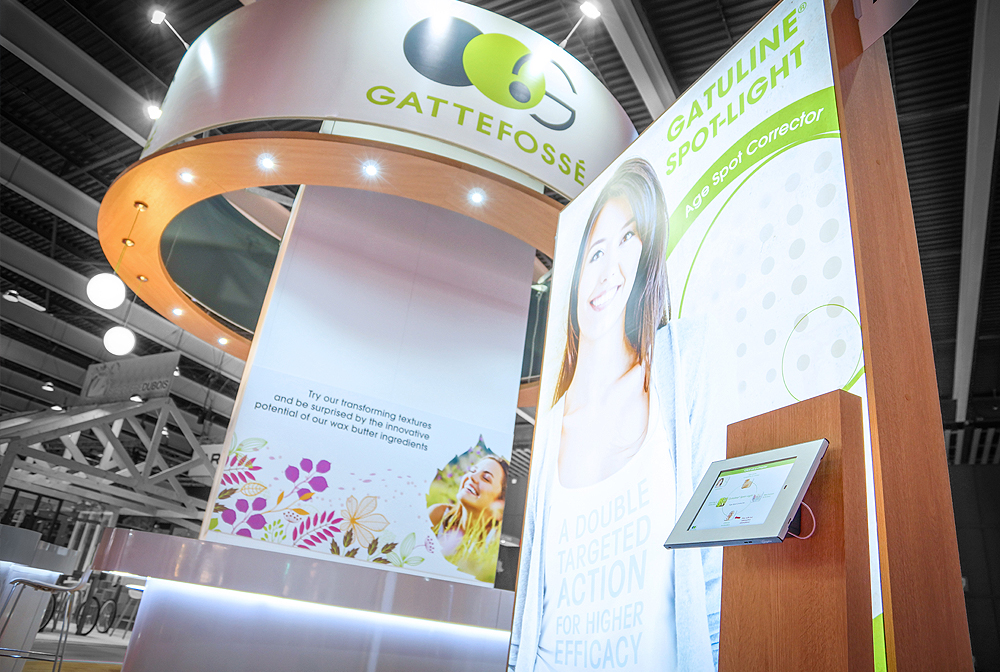 10 tips to optimise sales at your next live event
Although you can't always guarantee the quality of an exhibition show, you can, like all marketing activities, control how you choose to take advantage of the opportunity. With the appropriate planning and goal setting, you can not only establish specific targets, but you can identify your prospects, sell relevant benefits and increase your return on investment.
Make sure your sales strategy hits the mark at your next live event with these ten handy tips.
Do your research
Identify exhibitions that will draw the type and number of prospects you want. You can begin your research by talking to your current customers to gain an insight into the events they usually choose to attend. Contact professional organisations and industry colleagues for additional suggestions. Other considerations include geography, timing, cost and sponsor reputation.
Set smart goals
Set event goals that are SMART; specific, measurable, attainable, realistic and timely. Be sure when you create goals for your company that they are appropriate for your objectives and relevant to how the events and exhibitions industry conducts business. A few examples of goals which meet SMART criteria could be to increase attendance by 30% over last year, to schedule 45 sales appointments at the event or to generate a 50% increase in web traffic within two weeks post-show. The more specific your target, the more likely your sales team is to achieve it.
Prepare your team
The team which operate the stand are the lifeblood of your exhibition strategy. They therefore need to be individuals who deeply believe in your product, fully understand your objectives and have superior communication and customer service skills. Make sure they know how to set the appropriate expectations for how your company will follow up leads post event.
Get the message out
Make sure that your clients are aware that you will be attending the event and make tracking your exhibition stand down as easy as possible by providing all the information they need. It is vital that your message is tailored to suit your target audience, think about what type of customer they are (B2B or B2C) and which marketing distribution channels would be most relevant to them. How you can you make your stand more appealing prior to the event? Could you incorporate the promotion of a new product? Announce a guest speaker? Or invite them to a live demo?
First impressions count
The majority of people at your event will have seen a lot of stands, talked to a lot of people and collected a lot of business cards, so the chances are they are not going to remember every single encounter. It is essential therefore that every aspect of your exhibition space should convey the message that your company is different, stands out from the rest and is worth doing business with. Making use of interactive technology such as touchscreen presentations, augmented reality and social walls drives deeper engagement and emotional connections between people and your business. Rather than just telling them your message, let them experience and immerse themselves in it through hands-on interaction. The more experiential your exhibition stand is, the more likely people are to take in your message and engage with it.
Data capture
Capturing the details of the delegates you meet, who show an interest of any sort, must be a prime goal to support your future marketing and promotion. Don't just limit yourself to collecting basic contact data either, think about insights and market research to make the exhibition work for you on a number of levels. Every member of the team should be well versed in asking the right questions and should be able to carefully record a prospect's answers, concerns, and expectations, rating each on a scale of cold, warm, or hot.
Stay focused
Remember, you are at the exhibition to achieve specific business goals and not every visitor is the right-fit. Keep your eye on the prize, your strategy in focus and you will engage with the right people.
Team debrief
Your event was a great success, people engaged with your stand, you met lots of people who were interested in your business and you managed to create some enthusiasm from strangers in your target audience. When you get back to the office, sit down with your exhibition staff, marketing team and key managers to assess what worked and what didn't. The journey, however, doesn't stop here – make sure you are effectively communicating the lead follow-up strategy to your sales team, and discussing the best practices with your Marketing team to maximise exposure post-show .
Follow up
Every visitor to your exhibition stand should receive a timely follow-up, ranging from a simple thank-you letter to a visit, phone call or information pack, depending on the quality of the sales lead. Use social media to monitor discussion and answer any queries which people may have about the event or your company.
Measure your results
Now is the time to measure your success against the SMART goals which you set before the event. Dissect the event in terms of effectiveness to help plan future events and determine future development of your techniques. Successful sales teams follow lead-tracking up to a year later to track the new contacts right through to the bottom line. Only then can you determine the value of the exhibition for your company and whether your marketing budget was well spent.
Insights