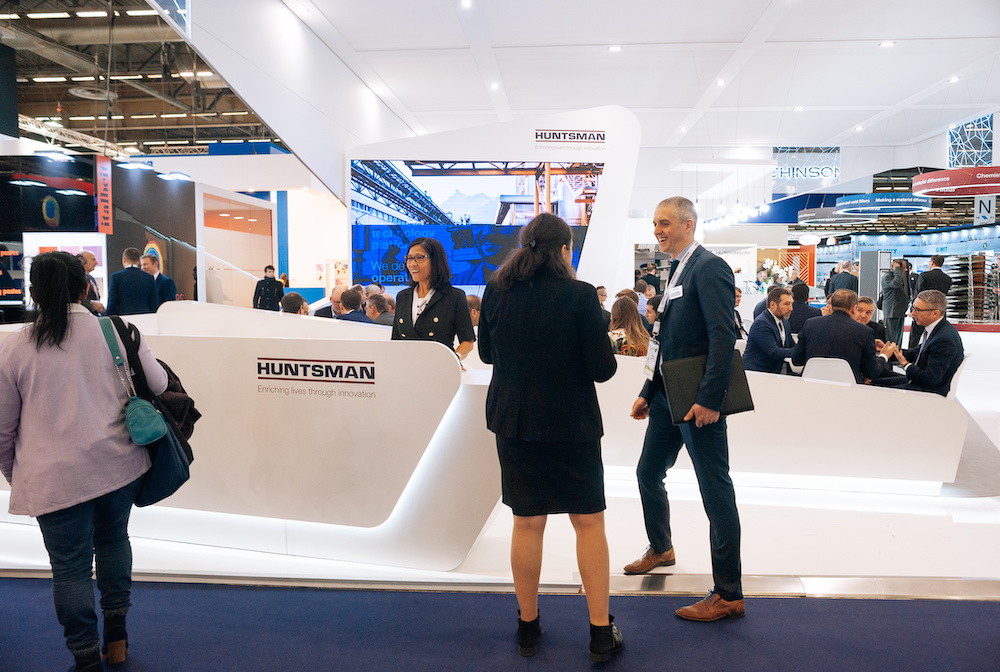 Exhibition stand design: custom or modular?
Exhibitions and trade shows are powerful marketing tools. Many B2B buyers continue to value exhibitions as a fast and effective way to gather market intelligence, meet a variety of potential business partners in one place and during the same trip, and to learn from fellow industry professionals.
The enduring popularity of exhibitions means they remain a hotbed for lead generation. Competitors are often present at the same trade show so getting your exhibition stand design right is crucial in order to attract visitors. But what are the options when choosing a stand design? And how can you decide what's best for your budget?
A key driver of the cost of an exhibition stand is the choice of construction method. The two primary options are custom or bespoke build and modular build. Each has its own pros and cons. Here's the DSA view on each option and some things you might want to consider as part of your exhibition planning.
Custom built exhibition stands
As the name suggests, custom or bespoke exhibition stands can be designed and built to meet the exact requirements of your brief. They can be created for a one-off project or re-used over multiple shows and they are a great option for larger stands or where creativity and brand impact is essential. We've designed and built hundreds of custom build stands and our team can guide you through the process from start to finish.
Often built using a lightweight timber structure and steel frames for structural support or double-decks, the stand space can be designed to fit a specific footprint and accommodate venue fixtures, ceiling heights and emergency access requirements. You can specify the number, location and size of reception spaces, meeting rooms, presentation areas, branding, back of house and other functional requirements.
The overall look and feel can be designed to match your brand perfectly, creating an attendee experience that effectively communicates your values, products and visual identity. Much the same as for permanent structures such as houses and offices, you can choose from a huge array of fixtures, finishes and furniture to dress the space. The options are endless!
A custom-built exhibition stands stand usually involves a larger investment, however a good proportion are now designed with re-use in mind. Assuming the footprint remains the same, re-installation over multiple annual events is a great way to spread the investment over several years. Dependent on your choice of finish, some elements may need to be replaced or refurbished for each outing.
Modular exhibition stands
Modular stands are designed and built using an exhibition system, usually made up of frames, connectors, plates and panels. There are a range of system providers in the market, varying in design, finish and cost. We have worked with many of the industry's suppliers around the world and can make recommendations on which ones would suit your requirements best.
Modular stands are an effective solution for smaller spaces and for intensive exhibition programmes across multiple shows. Often made of lightweight aluminium, the modular elements are designed to be quick to install and durable enough for repeated use. Much like Meccano, the elements can be combined in different ways allowing you to change the configuration for use at different shows or if you book a different sized footprint.
Graphics can be adjusted or replaced at each event to suit your specific messaging requirements, although this customisation will offset some of your stand savings. Fixed modular elements also limit the flexibility of your stand design. For example, when planning layouts, you may need to block spaces based on the frame dimensions and this can result in a less efficient floorplan. With the right design, they can both cost-effective and impactful.
What's right for you?
The right approach is dependent on your requirements. Here are a few of the things you should consider when writing your brief and deciding on your approach:
Why are you exhibiting and what conversation do you want to have with the exhibition visitors?
Which of your competitors is exhibiting and how do you position your brand against those businesses?
What is the shape and size of the footprint you have booked and where will the show take place?
What products or services do you want to promote on your exhibition stand and how many staff to you expect to bring along?
What budget do you have for the exhibition design, build, installation/dismantle, site services and transportation?
Will the stand be a one-off exhibit, or do you exhibit at multiple shows? If you are considering multiple use, how do your responses to the above questions change for each individual exhibition?
The team at DSA have delivered hundreds of exhibition stands including both custom build and modular solutions. Take a look at some of our work for ideas and inspiration. If you'd like to talk to us at DSA about your requirements, contact us today.
Share Your Brief