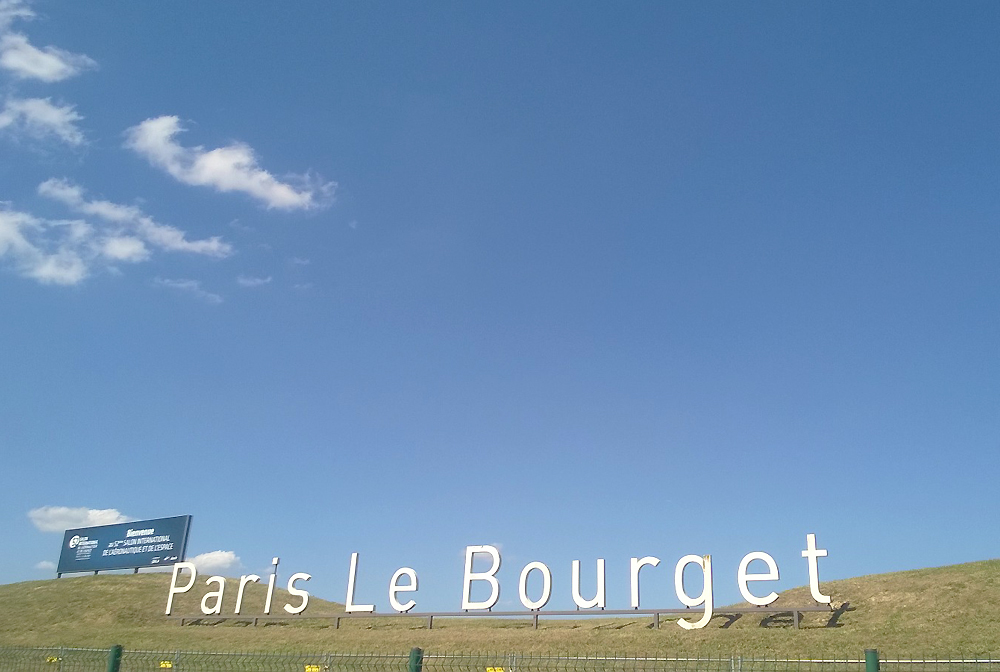 Exhibiting in Europe: best practices
The world is a smaller place nowadays, but the events industry is one that has always played on a global stage. 'Speaking the language', both literally and in terms of exhibition know-how, is often the key to a successful trade show. The previous blogs in this series have covered the rules, regulations and customs associated to exhibiting or doing business with the UK, Asia and the USA. But what about Europe? My work as project manager takes me around the world, but being based in the UK, naturally, many of my clients are European. I love the contrasts of the EU – from the clean lines and architecture of the Nordic states to the vibrancy and culture of Barcelona;  it's central location and fantastic connectivity makes the area a prime location to meet with potential customers or business colleagues from around the world.
Alongside its varied and dramatic landscapes, Europe is a hive of business activity and I hope this blog will help to shed a little more light on how your own event can best utilise the resources on offer to your organisation.
Value in numbers
More than 90% of the world's leading exhibitions take place across 42 different countries in Europe, that's more than 11,000 per year! Predominantly taking place in Germany, France and Spain, Europe provides huge numbers of exhibitions annually, giving choice and regularity to attend a multitude of events should you need/want to. Much of the work I undertake with DSA is for clients travelling from across the world to exhibit in Europe and with good reason too. Astonishingly, the European Union itself is made up over 500 million consumers with more who travel from elsewhere for exhibitions and industry trade shows. With this is mind, can you justify not exploring the European market place?
Language and understanding
You will find that the majority of European countries have a good understanding of the English language which will help considerably when organising and/or attending an event in the region. Some statistics reference that more than 40% of EU Citizens learn English as their first language! If this isn't the case for you, don't worry – you won't be alone. Many business-people operating from Europe will be in the same position, but fear not, it won't be difficult to find someone able to assist with your enquiry.
Tip: Consider some of the most popular travel apps which could help in your search for translation assistance:
SMS translator: This handy app for Android conducts a text message conversation with a foreign language speaker. For example, type in English, add your correspondent's phone number, tap translate and hit send.
WayGo: an award-winning leader in visual translation services for Chinese, Japanese and Korean. By simply holding your smartphone camera over foreign text, users can instantly translate the words into your chosen language.
Google Translate: a popular (and free) multilingual translation service provided by Google to translate text, speech, images, and/or real-time video from one language into another – compatible with over 90 languages.
Trading accross Europe
The 28 countries which make up the EU are a huge market of potential customers and suppliers for you to utilise.  In addition, Europe can be easier to access than other overseas markets as many of the trading practices, regulations and standards apply throughout the EU, reducing confusion and the opportunity to make mistakes.  As discussed previously, key tasks – such as accounting for VAT – have been simplified to facilitate trade and encourage business investment in the region.  With these factors in mind, it is vital that you facilitate a well worked-out plan before exhibiting in Europe; your business should ensure that you have the necessary resources to move into an overseas market, as well as the logistical support in place to move your goods between countries; something a well-trusted event partner should be more than equipped to assist you with.
Business practicalities
With these more straight-forward considerations taken care of, there are numerous more important economic concerns that you will need to address before doing business in Europe.  For example, in the United Kingdom, there is a minimum wage of which differs depending upon the age of the employee.  Companies that are not headquartered in the UK receive VAT advantages and different parts of Europe have different regulations, it's important to check with an expert to get the most up to date information.  Don't forget that some EU member states use their own currency (including the UK and Denmark) whereas others have agreed on using unified European currency, the euro.  The euro is a single currency shared by 19 of the European Union's Member States, which together make up the euro area. The introduction of the euro in 1999 was a major step in European integration.  It has also been one of its major successes; more than 337.5 million EU citizens in 19 countries now use it as their currency and enjoy its benefits, making the process of trading in Europe, a great deal simpler.
Metric vs. imperial
A more practical and often overlooked consideration you must remember when working in Europe is the significant difference in measurement systems that you might experience, depending upon whether you're used to metric or imperial standards.  Although perhaps a simple reminder, it can cause huge areas of difficulty if forgotten. Across Europe, the standard system of measurement is the metric system.  The simple nature of the metric system is drawn from the fact there is only one unit of measurement (or base unit) for each type of quantity you need to measure, whether length, mass etc.  The three most common base units you will find used in Europe are the metre, gram and litre.  The metre is a unit of length equal to 3.28 feet; the gram is a unit of mass equal to approximately 0.0022 pounds (about the mass of a paper clip); and the litre is a unit of volume equal to 1.05 quarts.  So length, for example, is always measured in metres in the metric system; regardless of whether you are measuring the length of your finger or the length of the Nile River.  Important to remember when discussing the size, shape and area of your exhibition stand or event space.
Punctuality and etiquette
We all tend to agree that punctuality is an important aspect of organising or attending business meetings, but not every country in Europe has the same perception of time. For example, in Spain, Italy, Greece and Cyprus, being late is not usually considered impolite, whilst elsewhere, in countries such as Croatia, Malta and Turkey, people value punctuality and expect business partners to do the same.  So – should you arrange business meetings at your events, whether inviting customers to your stand or attending meetings yourself, be certain to consider your timings and be reminded that first impressions count. Your attitude towards time-keeping will without doubt give reflection on your integrity, professionalism and dependability; being on-time will ensure that you are calm, composed and ready for the meeting, rather than panicked, flustered or out of breath after your rushed dash to the meeting.  I tend to think it is always better to be safe than sorry, come prepared, dress appropriately and be on time, or be ready with a very good excuse.
Insights