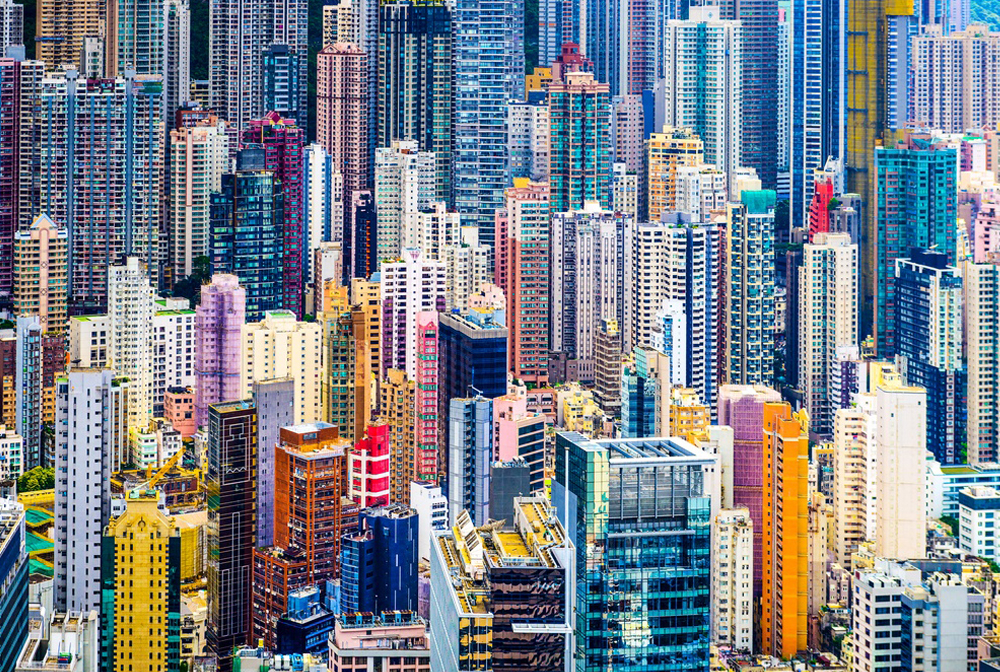 Exhibiting in Asia
Understanding cultural differences is becoming increasingly more important in our interconnected global economy and this is especially true in fast-growing, busy Asian markets.  As an experienced Project Manager, I have practical, on-site understanding of how exhibiting in Asia is unique in comparison to European or American locations and I would be delighted to share some of these top tips with you.
Meeting and Greeting
Doing business in Asia primarily involves face-to-face networking – which is why exhibitions and trade shows are such an ideal forum for doing business in this area.  Meeting and greeting often begins with the gentle shaking of hands and a slight nod of the head.  Always ensure that you have an ample supply of business cards available as, in many Asian countries such as China, Singapore and Japan, business cards are an extremely important part of the business relationship – they are seen as  an extension of the person themselves. Business cards should be exchanged upon first meeting and presented to one another with both hands, be sure to examine the card you are given before putting it away, as instantly tucking it in to your bag or pocket could be perceived as rude.  It's important to recognise that many professionals from Asian countries are not overly keen on physical contact.  Although in many countries such as China or Singapore, a firm and formal handshake is acceptable; be careful as Japanese or Malaysian associates may likely be more comfortable with a gentle nod; it's wise to follow indications from the individual you are meeting.  Remember the basics – although perhaps obvious, be punctual, polite and do business in a calm and controlled manner, addressing each individual with their full title. Meetings should be made in advance and begin with a brief, small talk – keep it positive and avoid controversial or political subjects.  Keep your dealings at a professional level, never become too informal and avoid humour in case your jokes are lost in translation.
Wining and dining
Knowing and practicing common customs will help you to relax, avoid embarrassment and focus on the matters at hand while networking in Asia.  Business is often conducted during meals, outside of show hours; food and seating arrangements are usually determined by the hosts.  As best practice, follow the cues of your host and only begin eating when they do or wait to be invited before you dig in.  The Chinese will tend to offer a lot of food, and it is acceptable to refuse what you are offered if you have dietary restrictions however, it is a sign of politeness to accept some of everything, and sample a little of all the dishes you are served.  When it comes to settling your bill, the host pays. If it is you hosting, remember, do not have any cash on show in front of your guests. It is usually best to ask a colleague to slip out and pay or wait until your guests have left.  In Asia, most formal dinners tend to end suddenly. When the senior member of the hosting party stands up (quickly followed by staff and subordinates), briefly thanks the guests for attending, and proceeds to leave the room.  This may appear abrupt the first few times you witness it, but is simply a decisive and useful way to bring the occasion to a close.  In Singapore, you will know the meal has officially begun when the host invites you to take a sip of your beverage.  After the first sip is taken, your host will give the first signal to eat by lifting his chopsticks horizontally, saying 'ch'ing', the equivalent of please.  Japanese etiquette reinforces the expectation to know the rules of using chopsticks appropriately.  Never pass food with your chopsticks, never point them at other guests unnecessarily and never wave your chopsticks excessively across food on the table.
Traditions and holidays
No business is conducted in Asia across the Lunar New Year which usually falls in either January or February.  It is a public holiday in many places with ethnic Chinese populations such as Taiwan, Singapore and Malaysia.  Business is usually very slow in the lead up towards the week long holiday and can remain slow for a few weeks afterwards so be prepared for a lengthy wait if you need a reply to your e-mail or an answer to your event enquiry.  In addition, state media quote that approximately 3 billion passenger trips will be made by plane, train or car over the 40 day period so be prepared for expensive and hectic journeys if travelling during this time. Besides New Year, try to avoid two other major Chinese holiday periods. Labor Day starts a week-long holiday beginning May 1 and the other, is the week-long National Day celebration from October 1-7.  However, unlike Chinese New Year, business is still conducted right up to and just after these two holidays.
Organising your event
Exhibiting in Asia, as you might come to expect, is a different process to that when exhibiting elsewhere in the world.  While considering all other points in this blog, it is also necessary to consider the planning and organisational differences you may face in organising or attending an event.  To support your planning process, a local partner can help you to understand the multitude of national holidays and help in the sometimes difficult process of translation.  Planning ahead will ensure that all of your important deadlines are met – you may find yourself to-ing and fro-ing quite regularly in your search for what may seem like simple answers.  Overall, Asia is a fantastic and exciting place within which to exhibit and can be entirely fruitful for your business however planning ahead and considering the points within this blog can go some way to alleviate some of the hiccups you may potentially face on the way.
The great firewall of China
If visiting China, it is important to remember that any content going either in or out of the country via the internet is closely monitored by what is commonly known as, 'The Great Firewall', called so because of its close surveillance and censorship of China's internet.  If exhibiting in China, The Great Firewall will affect the manner by which you do business in several different ways. Your emails can be blocked if they contain content which the firewall doesn't like.  Equally, websites are scanned by the firewall which can considerably slow down the speed at which they load.  Bear in mind that social media sites including Facebook, Twitter and Instagram are unavailable in China so any event marketing you implement will need to suit the area within which you are exhibiting.  Instead, you should perhaps investigate sites such as Renren, Youku and Sina Weibo which replace the social media sites we would use more regularly in Europe and the US.
On-site social sharing
The Asia Pacific region accounts for 52% of global social media users and many Asian delegates will more often than not, be spotted carrying an SLR or the latest smartphone, prepared to capture something of interest, something which captures the imagination, standing out from everything else.  When exhibiting in Asian countries, be prepared to provide an all-important photo opportunity for your audience, think outside of the box and steal the attention of your potential buyers; try using event performers, artists or some fantastic, eye-catching tech.  Remember the power of social sharing and the ease at which your audience can quickly snap and share your content or idea, promoting your product or service, completely free of charge to you. 97.3% of social media users in Asia will access these sites using mobile devices and with this in mind, be sure to keep your stand or event space clean, tidy and presentable at all times – this goes for your staff too.
Savour the moment
Dining across Asia is a fascinating, and delicious pastime – it's one of my favourite perks while working in the region!  I have tried (while not always enjoyed) a multitude of exciting and unusual dishes during my travels but by far, my most memorable experience was of the legendary Satay Street in Singapore, located adjacent to the Lau Pa Sat Festival Market, open most evenings, from 7pm.  The true authenticity of the original Satay Club today is a much debated and controversial subject after the club was destroyed for development in 1995.  While many replicas have appeared in different areas of the city since, the Satay Street as I experienced exists as a series of 10-15 open air market stalls with shared communal seating, welcoming guests to sample and enjoy a variety of sumptuous grilled dishes, late in to the night.  In January 2013, 'Satay by the Bay' food court became a permanent reminder of the traditional Satay Club, reminiscent of a time when visitors and locals alike would come together and enjoy the variety of delicious dishes available, prepared by a multitude of different vendors. Open 24 hours per day and with unbeatable views of the Marina Bay area, this reincarnation of the historic 80's phenomenon is a must see.
Read more